Windsor 8 ELA Homework Blogs
​
Due to the Kid Wind Challenge taking place on Friday, the final draft literary analysis essay
(with first draft, planning papers, self-assessed rubric and graphic organizer)
will be due on Monday, April 3.

--Continue to draft
--Complete a first draft in order to get feedback
--Make revisions for the final draft (show significant (strong claims, clear explanations...)
changes to first draft!


Planning for the Introduction:

Hook: (Begin with a sentence that "hooks" the reader--a question, strong statement, quote, etc.)

Brief Summary of the short story/Author/Title

Thesis


Planning for the conclusion:

Restate the thesis (try to reword it, rephrase it...)

Restate each claim in a new way (reword, rephrase...)

Final sentence gets the reader thinking about the theme in a new way.


Powered by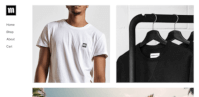 Create your own unique website with customizable templates.