Windsor 8 ELA Homework Blogs
​
Ms. Wilson's Science page
This week begins with a cmap to help students dispel some misconceptions and build an analogy that compares something they know to the abstract chemistry concepts.

The remainder of the week will be devoted to learning atomic structure and the particulate nature of matter as well as the organizing principles of the Periodic Table of the Elements.

Details are on the

Class Website.
Powered by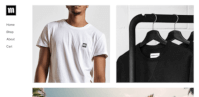 Create your own unique website with customizable templates.