Windsor 8 ELA Homework Blogs
​
Ms. Wilson's Science page
Final Assessment

-

I can analyze how human energy consumption impacts the earth and society

Students will write a paper that describes the science and consequences of climate change and identifies sustainable practices for their urban plans. Details, handouts and resources are on the

Class Website.
Powered by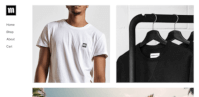 Create your own unique website with customizable templates.