Windsor 8 ELA Homework Blogs
​
Ms. Wilson's Science page
Homework

for sequence #5, 11/16 - Finish your optimal wind blade design claim.

for sequence #4, 11/16 - Finish the bar graph for the wind blade data. Bar Graph

instructions

20 degrees - small: 3.44v, medium: 4.2v, large: 2.95v

40 degrees - small: 3.7v, medium: 3.3v, large: 2.5v

This week students are reviewing what they already know, adding some further knowledge and making a claim by drawing and labeling an optimal wind blade design. With further testing of pitch and blade size, students will revise their claims and explain the reasoning (citing evidence) behind their revisions.

The materials are posted to the

class website.
Powered by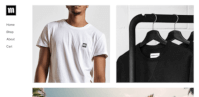 Create your own unique website with customizable templates.